In person Offerings
Want to have the live experience?
I offer workshops, retreats and private sessions if we happen to be in the same country!
Tantric Awakening - Solo workshop
Sat 16 Dec 2023 2:00 PM - 6:30 PM AWST
Mind, Body, Heart West Perth
This workshop explores the Tantric path, rooted in Kaula Tantric philosophy and adapted to modern contexts through Somatic Embodiment practices. It aims to provide a foundational understanding of Tantra, emphasizing its historical authenticity and practical aspects. The workshop, held in a trauma-informed setting, distills the teachings to be relevant for contemporary practitioners. Tantra, beyond its association with Sacred Sexuality, is presented as a spiritual path suited for individuals navigating everyday life, offering a means to access the divine in various aspects of life through deeper consciousness, an open heart, and sensual embodiment.
Buy now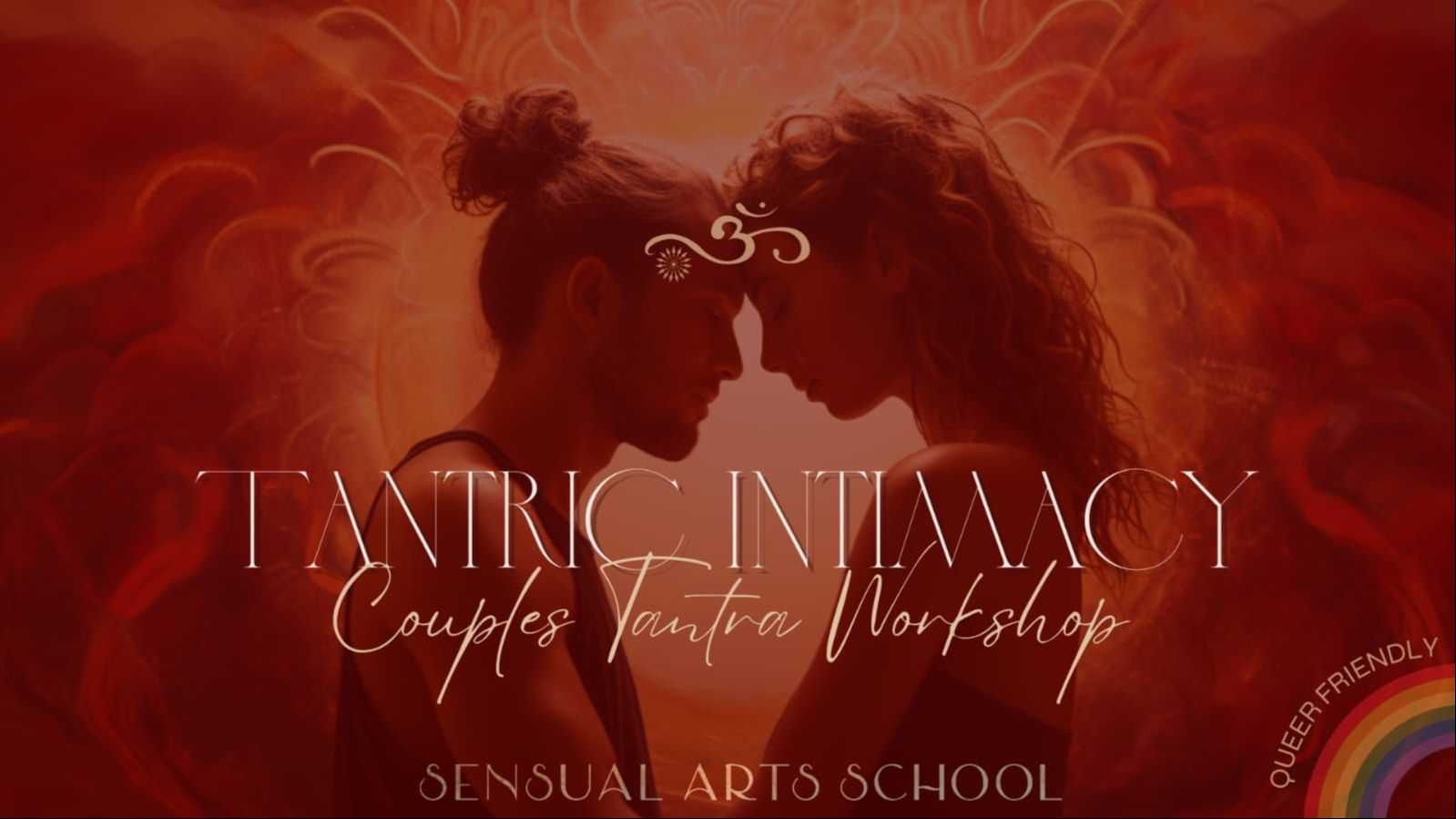 Tantric Intimacy- Couples Workshop
Sat 23 Dec 2023 2:00 PM - 6:30 PM AWST
Mind, Body, Heart West Perth
This half-day workshop delves into the yoga of love and intimacy, utilizing spiritual relationship practices rooted in Authentic Tantric teachings. Participants, ideally in couples, will explore Tantra's profound practices aimed at deepening connection and intimacy. The workshop combines traditional Kaula Tantra and modern Somatic embodiment practices, supplemented with authentic relating tools to enhance communication skills. Tantra, as presented in this workshop, is portrayed as a spiritual path tailored for individuals leading ordinary lives, offering a means to access the divine in various aspects of life through heightened consciousness, an open heart, and sensual embodiment—going beyond the common association of Tantra with Sacred Sexuality.
Buy now
Retreats
Want to dive deeper?
I offer a variety of retreats for people who want to immerse themselves in the Sensual Arts...
No scheduled retreats yet
Want to become a facilitator yourself?
This training is for people who have been on their own inner journey with their spirituality and sexuality, and are ready to step into the field and lead events!
If you dream of running Temple nights, Intimacy workshops, Sensual retreats and other such things, this is the training for you!
It's a hybrid online and in-person training... you can get started right away with 'EVOLVING EROS FACILITATION' online course.
Read more
PRIVATE SESSIONS
Looking to have a private experience? I offer rituals, workshops and personal retreats for people looking to dive into this work without waiting for a workshop or event.
Please note I do not do 'Tantric massage' or other intimacy bodywork practices. Please do not ask for these services. The only bodywork/touch I do is Rope Ritual sessions.
**CURRENTLY UNAVAILABLE **
Integrational Alchemy sessions
Customised unique rituals for liberation and transformation.
In these unique personalised sessions we explore your intention and what you wish to let go of, tranform, recieve or integrate and create a unique ritual that is deeply symbolic and meaningful to you.
These rituals can include breathwork, emotional alchemy, embodiment, dance, therapeutic processes and more. Some examples of rituals I create for people are...
Emotional Alchemy ritual for release and empowerment
Commitment rituals for couples, triads and other constellations
Heart awakening and de-armouring rituals
de-coupling rituals
life transition rituals
Primal rituals
Tantric liberation rituals
Contact me for current pricing and information
SHIBARI
I offer private shibari workshops and rope sessions for people wanting to explore being tied. 
PRIVATE ROPE WORKSHOP
3.5 hr private workshop for couples plus access to my online course 'Sensual Ropes' for further study. Bring your own model, if you need a model I can arrange one for an extra charge. 
Contact me for current pricing and information
PRIVATE ROPE RITUAL
Usually about 2 hours, including a drop-in, negotiations, a rope ritual and integration. Timing depends on a variety of factors including the recievers ability to drop in, comfort levels etc. Underwear must always be worn, no sexual contact. First timers will usually not be a full suspension. 
Contact me for current pricing and information
Couples Tantric Experience
Want to explore and learn about Tantra and Sacred Sexuality?
This 4 hour intimate coaching session is a perfect date night or anniversary present, giving you a private space to be guided into Tantric intimacy practices and explore new depths of your erotic connection.
Includes a special 'Love Potion' and sensory delights for your ritual. You can chose between being guided into a Tantric massage, 5 senses ritual, Tantric Kink scene, Energy Sex, Sex magic or another ritual of your making. 
Usually couples will book a hotel for the night and I come to you to guide the session.
Contact me for current pricing and information
A few testemonials from some wonderful beings who have come to an event with me...
Totally totally amazing!!! It has changed my life . I found a kind of peace . At last I have met people who share the same views as me with respect to spiritual practice , sex in general and kink in particular. I have discovered shibari and I love it. I feel my life has opened up in a way I could not have previously envisioned
-
Toby Bell,
Sensual Arts Retreat
"Really, I feel so ignited with passion and life again after doing your workshops. They have been really profound for me, the tribal reawakening of my inner self."
- Carla
Wild Womxn Workshop
"I never expected to learn so much about communicating my desires and needs, nor to have so many issues rise to the surface that had been submerged. The week was wonderful, difficult, ecstatic, challenging, heart-wrenching, playful, tedious and exciting. And most of all, unforgettable."
- Jaina
Sensual Arts Retreat